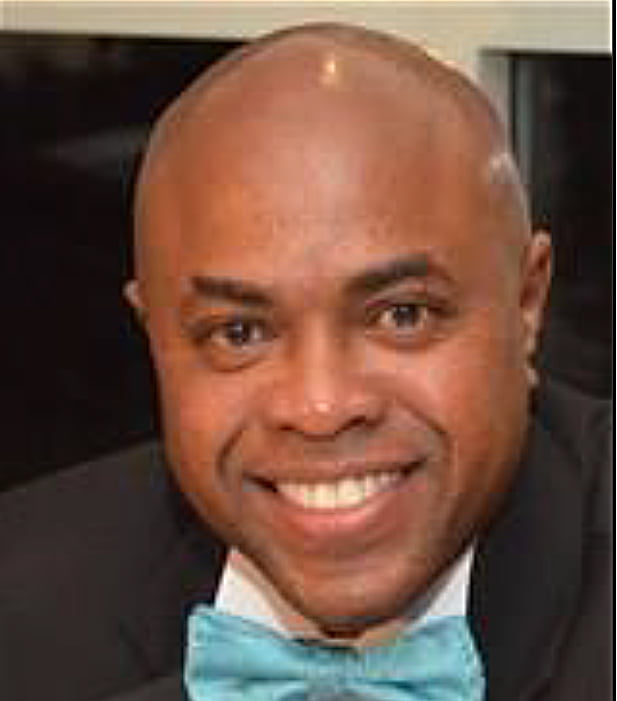 International Certified Addiction Professional
President & CEO
The National L.E.A.D. Institute
Nassau, Bahamas
1.242.328.LEAD
1.242.698.6384
thenationalleadinstitute@gmail.com
A native Bahamian, and an emerging Correctional Specialist, Troy Edward Clarke, I, was born and raised in the inner city of New Providence, Bahamas. His portfolio includes Non-Profit Management, Addiction Counseling, Personal Development Training and Motivational Speaking. He is the Founder, President & C.E.O. of The National L.E.A.D. Institute, a 501(c)(3) and one of the fastest growing Community Correctional Institutions in the Caribbean with operations within the State of North Carolina and The Bahamas. He is also the President of Caribbean Correctional Training,
LLC a company designed to train Professionals within the Criminal Justice System in North Carolina, The Bahamas and the Caribbean.
Mr. Clarke is a graduate of the College of the Bahamas where he attained his Associate of Arts degree in Law and Criminal Justice and Advanced Degree in Social Work. Subsequently, he pursued his Bachelor of Science degree in Criminal Justice at Saint Augustine's College in Raleigh, North Carolina and there he graduated in 1997 with Honors. Presently, he is pursuing a Master's of Science Degree in Management with concentration in Non Profit Leadership at New England College, New Hampshire.
Mr. Clarke completed the Training for Instructors Course by United States Agency for International Development Office for Foreign Disaster Assistance (USAID) in March 2011. In July, 2011 he completed Level 1 & 2 of the Myles Munroe Leadership Mentoring Program. He successfully completed Train-the Trainer Program in TRP- "Becoming the Totally Responsible Person" on October 6, 2011 at the Goodwill Industries, Winston Salem North Carolina. In June, 2012 he completed Level 3 of the Myles Munroe Leadership Mentoring Program. In July 2014 Mr. Clarke completed the Moral Reconation Therapy (MRT) Training Course for Facilitators specializing in a leading Cognitive-Behavioral Evidence-Based Program with Correctional Counseling, Inc. in Germantown, Memphis Tennessee and was awarded Continuing Education Units from Louisiana State University in Shreveport. In July 2015, Mr. Clarke completed the first phase of the MRT Trainer's Course with Correctional Counseling, Inc., Germantown, TN, in September 2015 he completed the second phase and in January, 2017 completed the final phase as a Trainer for Facilitators Program for the Bahamas & Caribbean Region. On November 6, 2014 Mr. Clarke Successfully Completed the ICCE Training of Trainers Universal Treatment Curriculum for Substance Use Disorders (UTC) Curriculum 1 & 2 for Addiction Professionals. In 2015 Mr. Clarke completed Curriculum 3, 4, 4A, 5, 6, 7, and 8 of the International Center for Certification and Education of Addiction Professionals (ICCE). In January 28, 2016, Mr. Clarke successfully passed The International Centre for Credentialing and Education of Addiction Professionals (ICCE) Examinations. He was Credentialed in April 2016 and was awarded an Education Provider Status by The Colombo Plan ICCE for the Bahamas and Caribbean Region. On February 17, 2017, he was awarded a Certificate for successfully completing the Trainers Course for Gender Discrimination & Gender-Based Violence (GBV) from United Nations Entity for Gender Equality & the Empowerment of Women in Conjunction of the Department of Gender & Family Affairs at the Ministry of Social Services and Community Development.
He is a past President of Delta Epsilon Sigma Chapter of Phi Beta Sigma Fraternity Inc., Past Vice President of Education for Toastmasters Club 7178, Immediate Past President of The Bahamas Correctional Toastmasters Club 782534, member of Toastmasters International Club 1600, member of Real Men Ministries International, affiliate membership with The American Correctional Association (ACA) as well as the International Third World Leaders Association (ITWILA) and the North Carolina NonProfit Association.
From 2012 to this current date, Mr. Clarke has been appointed by The Government of the Commonwealth of the Bahamas to serve on The Visiting Committee for the Simpson Penn Center for Boys (a Juvenile Correctional Facility). Currently, Mr. Clarke serves as a Subcommittee Chairman on the Bahamas Re-entry, Parole and Probation Committee. In July 2016, Mr. Clarke was elected Founding President of The Bahamas Association of Addiction Professionals. This professional organization gave birth out of the Train the Trainers Program with The Colombo Plan (ICCE).
Mr. Clarke's thrives on his passion to reform the Criminal Justice System through Preventative, Intervention and Rehabilitative Programs that are Evidence-Based and Research Driven. His all-time mantra is: "All men fall, but the great ones get back up…you do not drown by falling into the water, you drown by staying there" and "Building Strong Nations, One Community at a Time".